How to set IP Address:
IP address is a unique number provided to each computer. This helps in identifying different computers from each other. If each computer is assigned a unique IP address, then it is easy to organize a home network. It is a better way of differentiation computers that DHCP method (DHCP stands for Dynamic Host Configuration Protocol). In a home network if we used DHCP method, then while booting every computer will ask assigning an address. And with multiple computers and devices, this task becomes tedious. Also while troubleshooting the network, it is very time consuming to sit on every machine and figure out its IP address. Giving static IP address to each device, help in avoiding the conflicts between devices and also it is very easy to manage them. Assigning IP address to Windows is almost same, but it varies between different in versions of Windows. For changing the IP address of a computer in Windows, we need to first type Network and sharing in the search box, which comes when we click on Start Menu. In Windows 7 and 10 this option is present in the start menu. In Windows 8.x it is present on the start screen.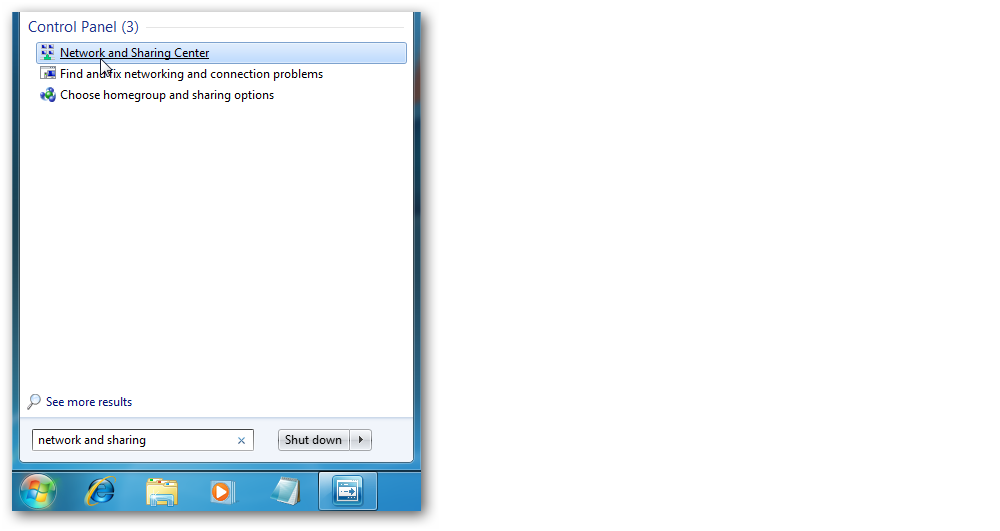 Click on Change Adaptor Settings when the Network and sharing screen is opened.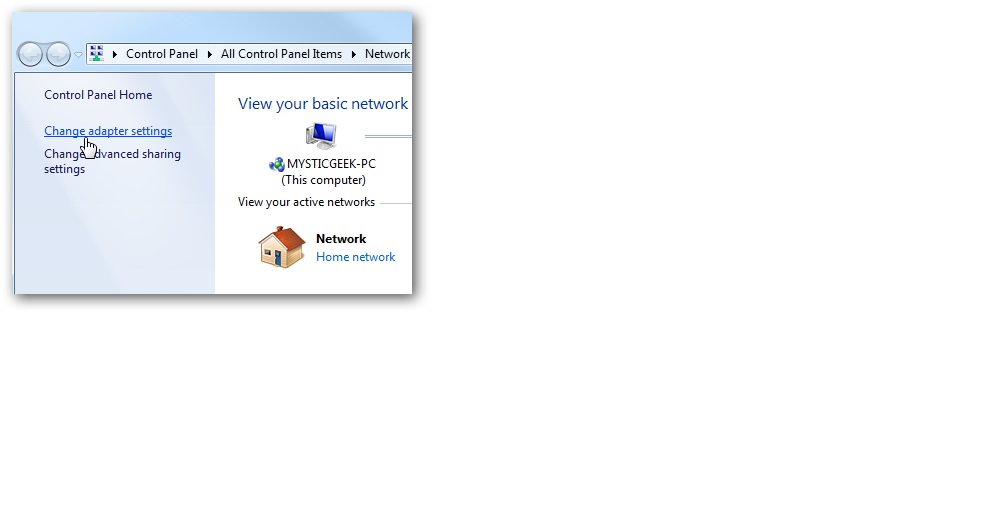 Next we need to right click on the local adaptor (local area connection) and select properties.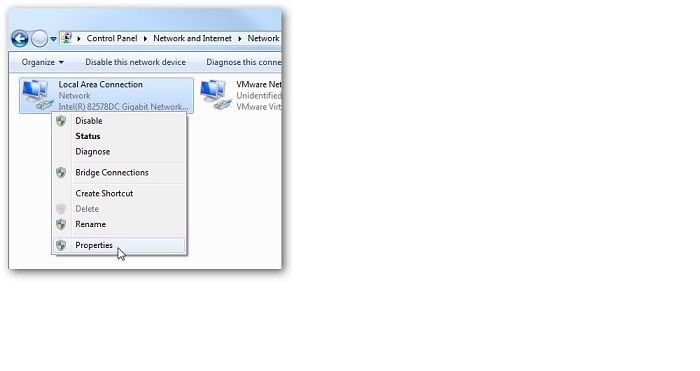 In the properties of local area connection, highlight on internet protocol version 4 and click on properties.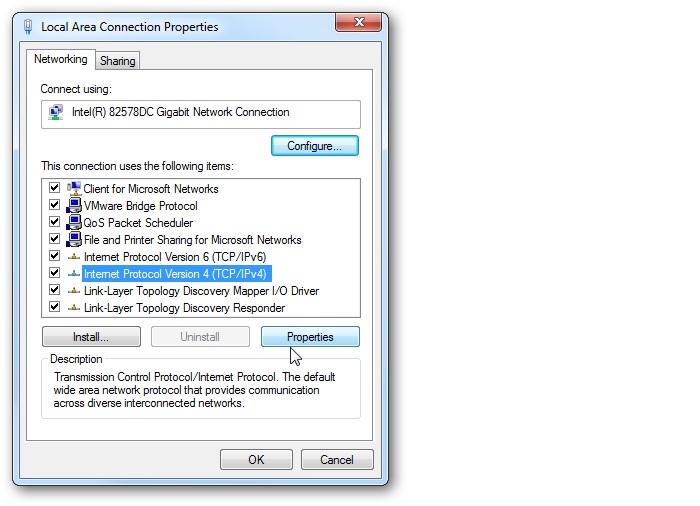 On the screen which is now opened, we need to select the option of "use the following IP address" and then fill in the correct details in IP address column, subnet mask column and default gateway column. Next we need to fill the preferred and alternate DNS server address. We also need to tick mark the option of "validate settings upon exit" and then click the "OK" button.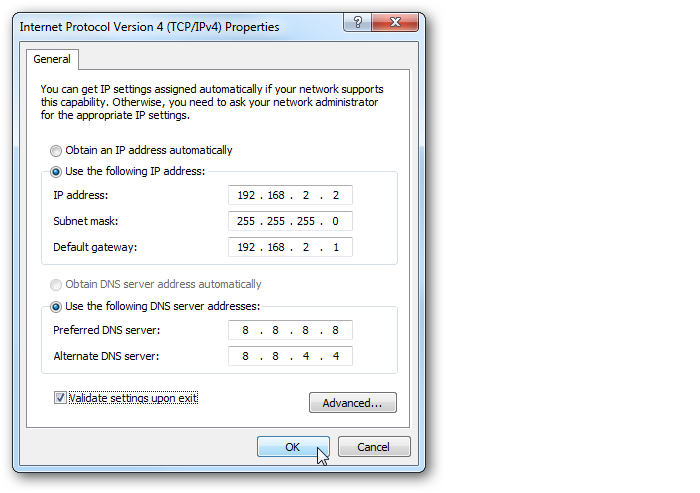 Close the local area connection properties window.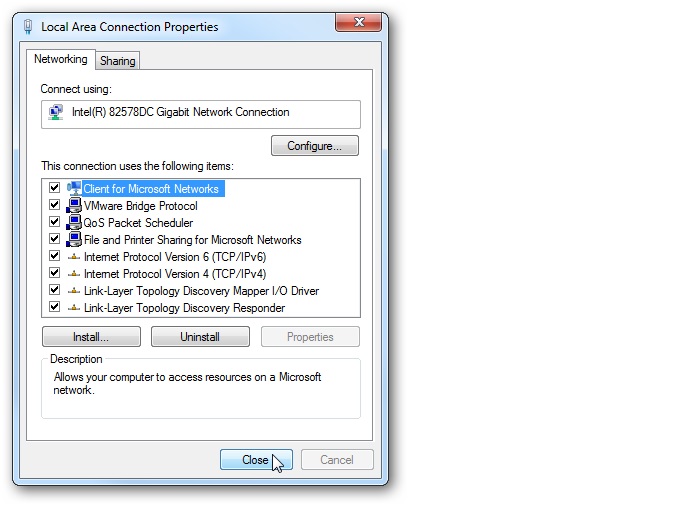 Windows will now do the network diagnostics and will verify whether the connection is good. If there is any problem, we need to run the netowrk troubleshooting.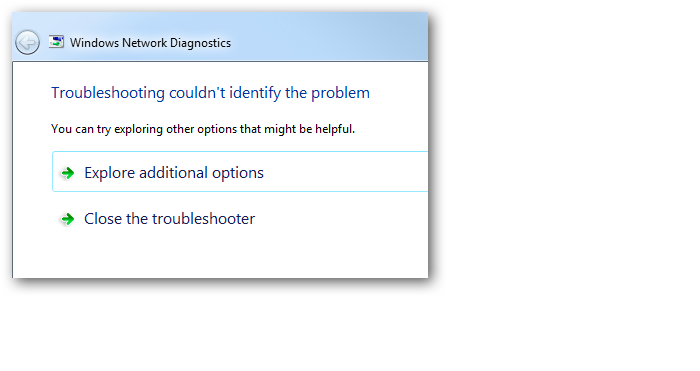 The IP address is now assigned, and we can check it by going to the command prompt and doing an "ipconfig". This will confirm that the network adaptor settings have been changed properly.